Stockton's Treasures - Surprise Me!
Ready for anything? Let us surprise you with some of the interesting places we found around Stockton.
Slip Skate Shop
3228 Pacific Avenue Ste. B
(209) 467-1120 Learn more ↓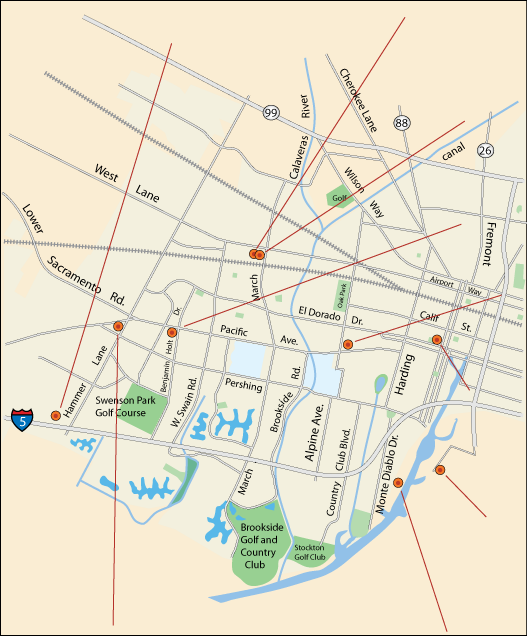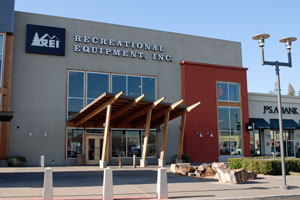 Recreational Equipment, Inc. (REI)
REI has been the leader in quality outdoor sports equipment for decades. Their spacious, two-story building carries everything for backpacking, cycling, camping, paddling, skiing, snowboarding, and similar adventures. Rental equipment includes camping gear, paddling needs, and snowshoes.
Regular Hours: Monday - Friday 10 AM to 9 PM, Saturday and Sunday 10 AM to 6 PM
Recreational Equipment, Inc.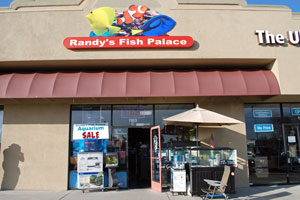 Randy's Fish Palace
Randy's Fish Palace displays more than 300 species of aquatic life - fresh and salt water fish, brilliant corals, Koi, turtles, and more. They carry all of your aquarium needs, including aquariums, lighting, filtration, and food. Randy's Fish Palace has received the Record's Best of San Joaquin 2013 for pet supplies over the past four years.
Hours: Tuesday - Saturday 10 AM to 6 PM, Sunday and Monday 12 PM to 5 PM
Randy's Fish Palace
Jagged Lines of Imagination Academy
Comic-style art instruction for all ages - drawing, painting, sculpture, and design. Learn basic drawing for comics, Manga comic characters and layout, Anime style figures. After school programs covering basic art techniques such as shading and foreshortening. Short term workshops on life drawing. Fees start at $10 per hour. Classes are held at the Podesto Teen IMPACT Center, 725 N. El Dorado St.
Jagged Lines of Imagination Academy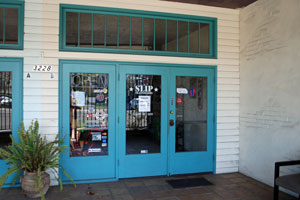 Slip Skate Shop
Slip Skate Shop carries everything you need for skateboarding. They have a reputation for friendly, knowledgeable service. The shop carries hundreds of blank and shop decks in all shapes and sizes. They stock a wide range of parts, including wheels and hardware along with accessories like grip tape and shoes.
Hours: Monday 12 PM to 5 PM, Tuesday - Saturday 11:30 AM to 6:30 PM
Slip Skate Shop
Stockton Constructed Wetlands
Bird watchers have found a great local birding location at - of all places - the Stockton Wastewater Treatment Tertiary Facility. These wetlands are home or a migratory resting place to more than 55 species of birds. Because the treatment plant is a secure facility, appointments must be made to visit the wetlands. Please call (209) 937-8700 at least one week in advance to schedule a visit.
Stockton Constructed Wetlands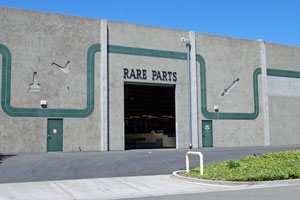 Rare Parts
Specialists in auto steering and suspensions, offering complete coverage for any make, model, or year vehicle back to the 1930s. Manufacturers include MOOG, Affinia, TRW, Specialty Products, and of course, Rare Parts. They also carry a full line of KYB and other branded shocks covering back to the early 1930s. If they don't have your parts, they will build them in their machine shop.
Rare Parts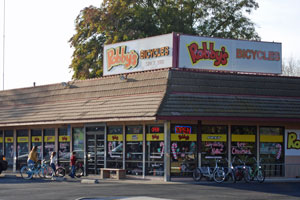 Robby's Bicycles
Robby's Bicycles offers a large selection of bicycles and parts. Whether its a cruiser or BMX, a mountain bike or child's bike - Robby's carries it. The shop stocks all the accessories from helmets to baskets, from pedals to pumps. They also service bikes.
Hours: Monday - Friday 10 AM to 7 PM, Saturday 10 AM to 5 PM, Sunday 11 AM to 4 PM
Robby's Bicycles